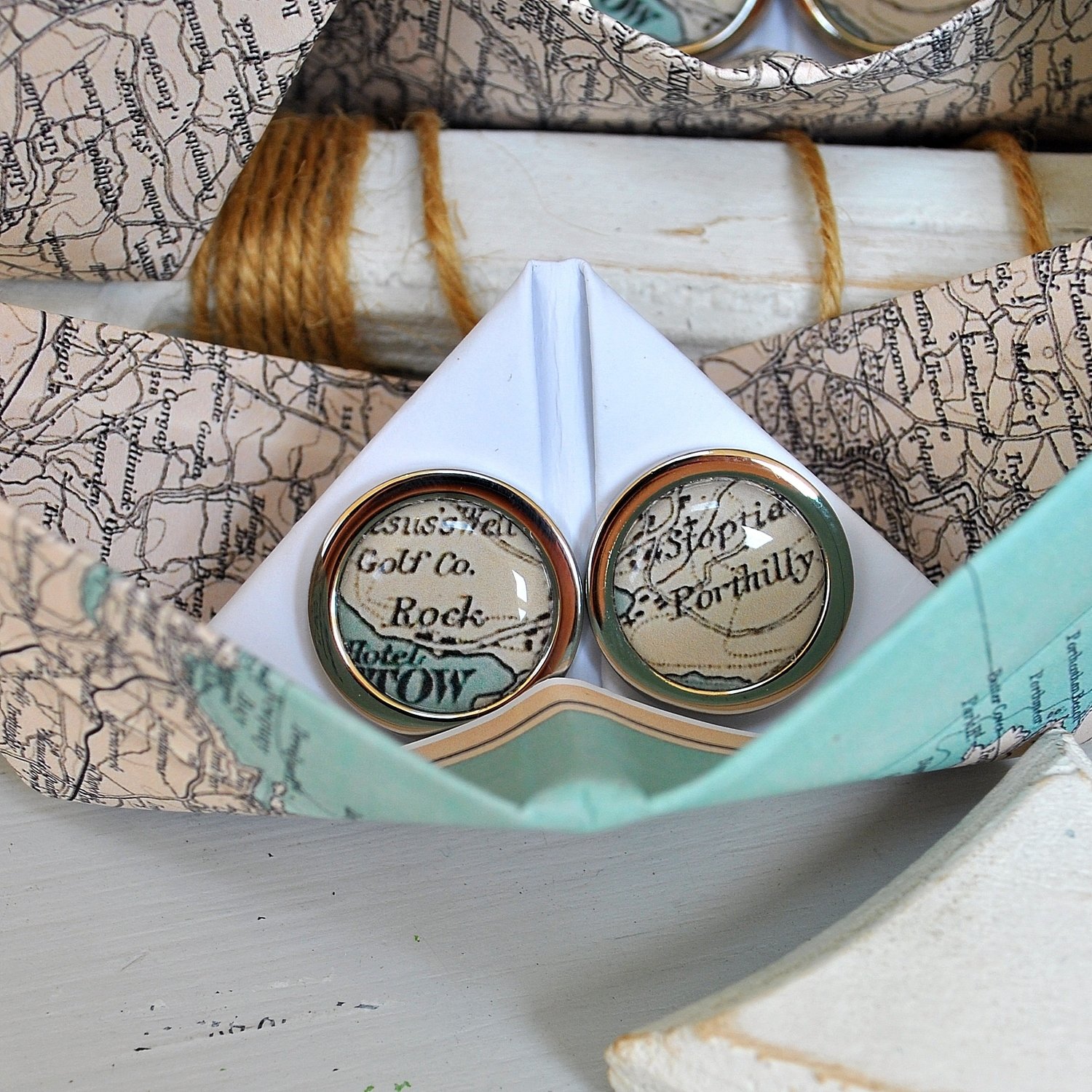 Personalised Coastal Map Cufflinks In Paper Boat
SKU 00050
Product Details
Perfect for Father's Day and special men, especially sailors, explorers, adventurers and travellers!
Our gorgeous Personalised Map Coastal Cufflinks come in ther own paper boat.
Spoil Dad this Father's Day year by choosing 2 special coastal locations from the UK (or both the same for a matching pair) to create a truly memorable unique gift.
Each pair of cufflinks will be presented in their own map paper boat from the surrounding area and can be accessorised with some of our fantastic finishing touches.
You can choose to personalise and accessorise with a Treasure Chest box, complete with cream rope twine & button fixing,
The paper boat cleverly folds perfectly inside and gives a great surprise when opened up to reveal a your boat complete with chart cufflinks!
How about popping 3 special words into a Message in a Bottle.
You could even add a Anchor Charm (they come with lobster clips so can be used for other things like keyrings too), complete with bowline knot.
Along with a styled Gift Tag, we hope we have this gift shipshape and Bristol fashion for you!
made from:
Cufflinks : nickel plated cufflink with resin dome card chest, button & twine
dimensions:
The cufflinks are approximately 2cm diameter
Treasure Chest box L7.5cm H5cm W4.4cm
Paper Boat: L11cm H5cm W8cm
Message in a Bottle: H3cm W1cm
Save this product for later